Gain visibility into endpoints and other assets
PC Reporter (PCR) collects asset and operating system information and sends it back to DrawbridgeConnect™ for analysis. Host-based vulnerability assessments are critical when it comes to your distributed network. Endpoints are monitored for vulnerabilities and misconfigurations through a low footprint agent. An agent-based cybersecurity solution that monitors risk and vulnerabilities on firm devices. Collection of vulnerability, compliance, and system data on firm devices and reports that information back to DrawbridgeConnect for analysis. Integrates with traditional Connect-R to provide more flexibility and coverage as it addresses the gaps of traditional network vulnerability scanning.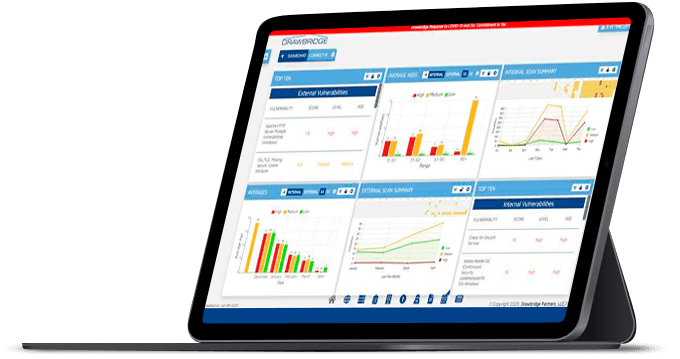 Manage their entire vulnerability landscape within a centralized platform.
Near real-time, easy to read, vulnerability data accessible for users to review, classify, and manage cybersecurity risk and vulnerability data.

Read Our Insights Regarding PC Reporter