Build Your Cybersecurity Program
Cyber-attacks are a real business risk – a risk to business continuity, operational resilience, revenue, brand and reputation, and customer relationships. Today's companies must have a comprehensive cyber program in place to protect the interests of clients, partners, investors and vendors. No matter what type of business you are, having a robust cybersecurity program is no longer optional.
Understanding Your Firm's Requirements
Given the nature of data in the modern-day business and the number of cybercriminals who are after it, companies understand that it's no longer a question of if, but when they will suffer a cybersecurity breach. As cyber threats continue to evolve, organizations are faced with the challenge of keeping their confidential information and assets secure. Building an effective and sustainable cybersecurity program to best protect your organization requires an understanding of your data, infrastructure, controls and regulatory requirements.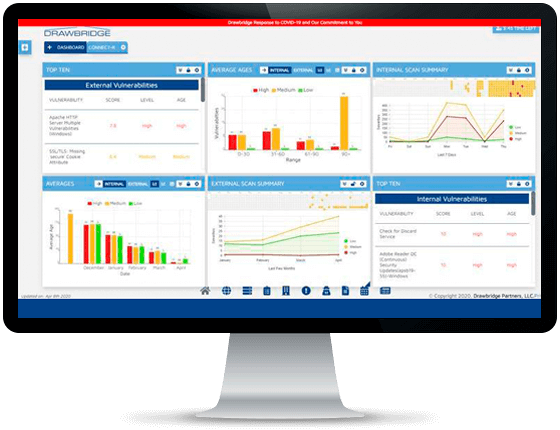 Track and Organize Your Cybersecurity Program

Firms need a program in place that will prevent as many breaches as possible and respond to cyber incidents if and when they occur, remediate and effectively return to business as usual.
Key Elements of a Strong Cybersecurity Program
It is no longer sufficient to think that cybersecurity is simply a function of IT; it's essential to successfully bridge the gap between IT, security and compliance, while taking the human element into account. Human behavior (often employee negligence) is the biggest threat to a company when it comes to becoming a victim of a cybersecurity breach.