Due to a rise in data breaches, state and federal enforcement agencies are placing more pressure and cost on firms to ensure compliance and have increased scrutiny on firms' protection of customer data. Whether your firm interacts with a small or large amount of personal data, regulators want to ensure you are making every possible effort to protect data that you control or process.
Data Privacy Requirements and Guidelines
The DrawbridgeConnect platform assists your firm in meeting the requirements and guidelines of various legislation including, but not limited to, the EU General Data Protection Regulation (GDPR), state privacy regulations (e.g. California, Massachusetts, Colorado, etc.), Regulation S-P, and ISO/IEC 27000-series standards, etc.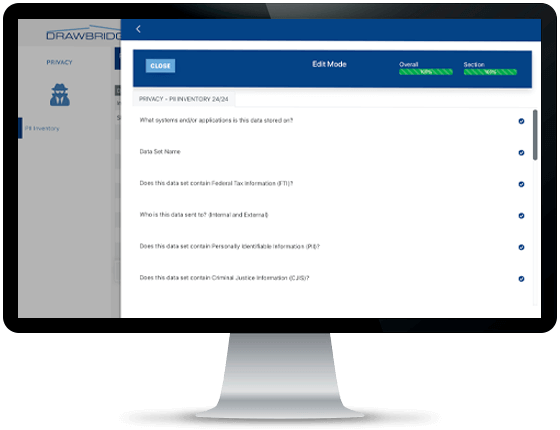 Build Your Data Privacy Program