Evaluate Effectiveness of Technologies
Penetration testing helps you evaluate the effectiveness of preventative technologies and your controls put into place to defend against a cyber-attack.
A penetration test is a simulated cyber-attack on your network to check for exploitable vulnerabilities. It is conducted by an ethical hacker to assess your IT infrastructure and security by safely attempting to exploit vulnerabilities over a period of time.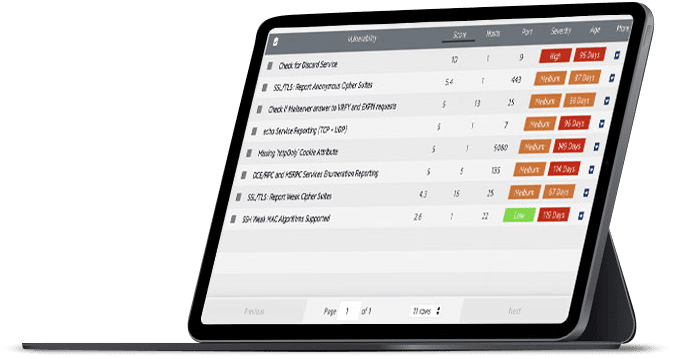 Social Engineering Techniques
Penetration tests utilize both manual and automated technologies to attempt to compromise servers, applications, endpoints, web applications, mobile devices, network devices, wireless networks, wireless devices and other potential entry points to a network. Human error is the most common vulnerability exploited by attackers. To test this at your firm, employ social engineering techniques that can be used to exploit individuals.
Once a penetration test is concluded, reporting and remediation are essential. Reports should detail exploited security vulnerabilities during the testing window. Once a report is received, a strategic roadmap should be put in place to identify and prioritize the remediation that will take place.
Risk-Based Penetration Tests
Penetration tests are much more valuable once you have an ongoing vulnerability management solution in place. This way penetration tests can be risk-based, instead of all-encompassing.
Conducting A Penetration Test
When is it appropriate to conduct a penetration test? Below are a few occasions where a penetration test would be beneficial
Read Our Insights Regarding Penetration Testing