Portfolio companies are a prime target for cyber attackers. Breaches can be costly and cause significant business interruptions and downtime. They can also negatively impact reputations and impact investors' confidence in the company and the ability to raise institutional capital and plan for growth. Drawbridge addresses these challenges with our cybersecurity software and solutions, helping portfolio companies build a strong cybersecurity program and giving their private equity sponsors and stakeholders full transparency.
A portfolio company cyber risk assessment helps private equity sponsors and portfolio company management make informed decisions about security.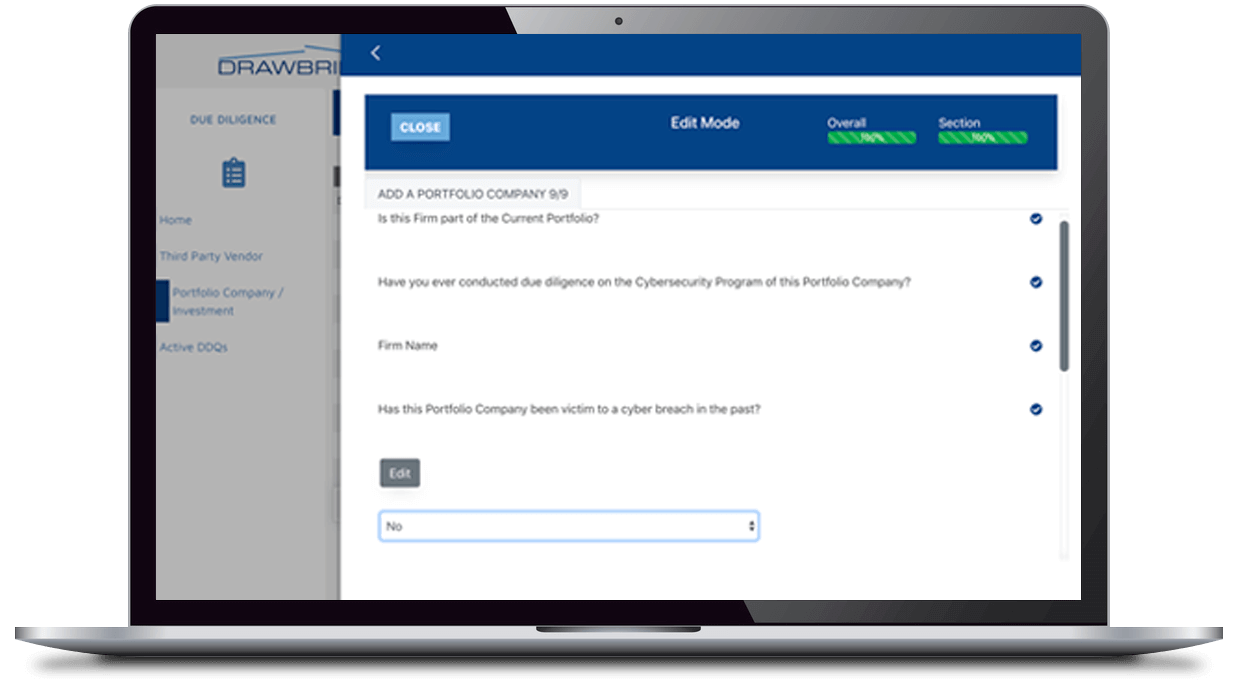 We Help to Identify the Following
Manage the Portfolio Company Cyber Due Diligence Process From End to End
Gain insight into the current state of your portfolio companies' cybersecurity programs and where improvements may be needed to protect against cybersecurity breaches.
Read Our Insights Regarding Portfolio Company Due Diligence