Hedge funds need strong cybersecurity programs, policies and solutions to combat the evolving threat landscape and meet rigorous regulatory and ODD requirements. Generic cyber platforms cannot effectively support the complex needs of hedge funds. They were built to support a business model that doesn't account for the nuances of hedge funds, but Drawbridge does.
Threat and Vulnerability Management
Our agile cybersecurity technology is tailored to meet the security, regulatory and operational requirements of hedge funds. We help funds improve their risk posture with industry-leading capabilities for cyber program creation and management, threat and vulnerability management and vendor due diligence in a fully centralized platform. No matter what type of hedge fund you are, our platform can be easily configured to align with your current ODD and regulatory requirements. Find out more about our security software.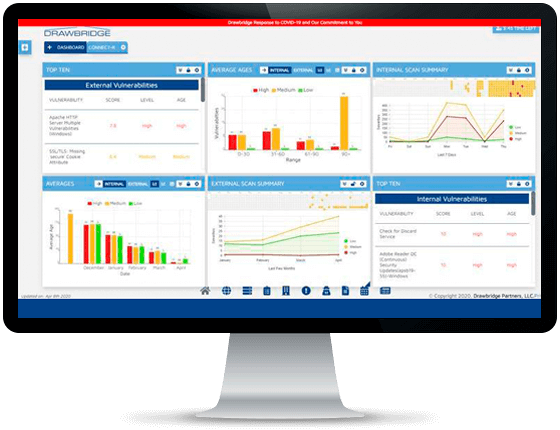 Drawbridge and Hedge Funds