Firms Must Adopt Robust Cybersecurity Programs to Meet Regulatory Requirements
Cybersecurity is a top priority for financial regulators, who have elevated expectations of the cybersecurity practices at hedge funds, private equity managers, and all other registered investment advisors. As the financial industry becomes more connected with technology, the Internet of Things (IoT) and smart electronics, robust cybersecurity programs are essential for firms to maintain regulatory compliance.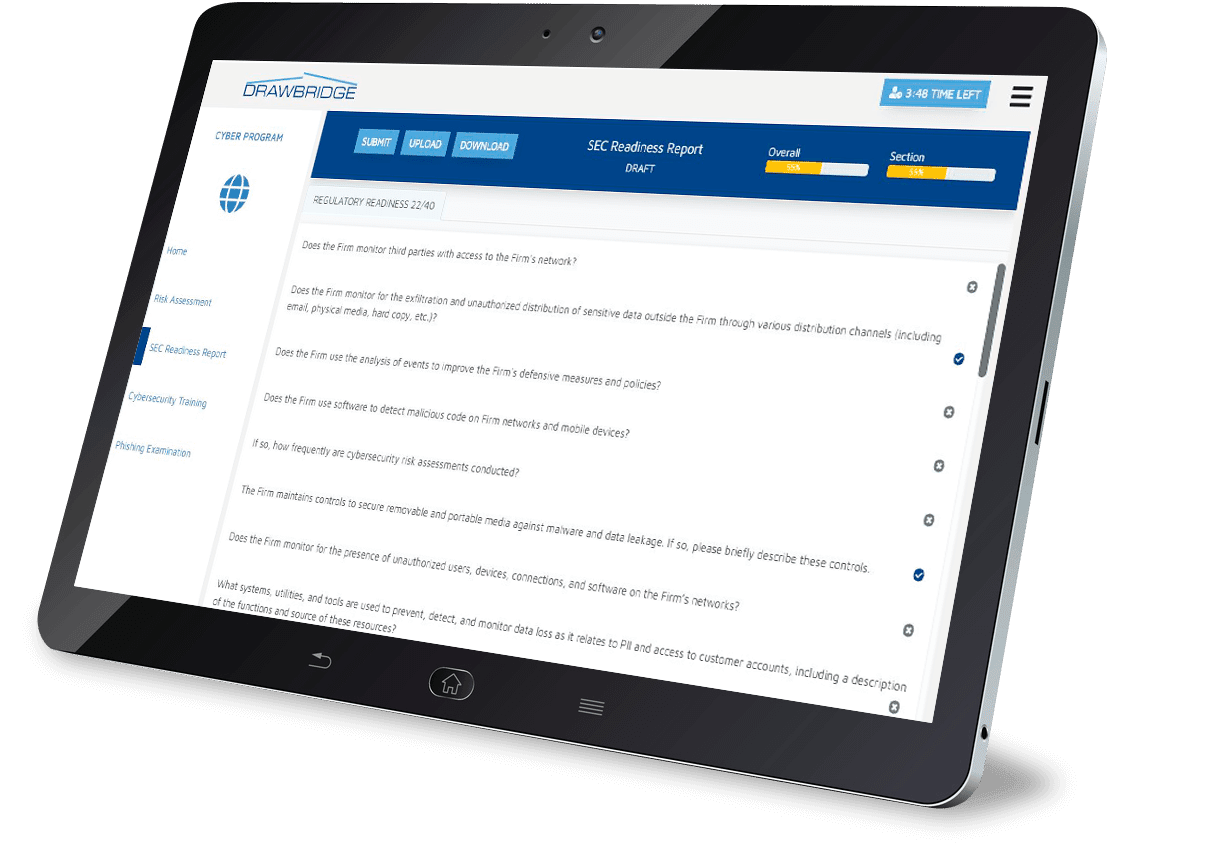 Document Your Regulatory Progress
The SEC, NFA and FCA have been active in setting requirements for member firms to follow. The following items have been most closely scrutinized
It's Time to Mature Your Security Posture
Our software allows you to centrally manage your programs while continuously evolving your security posture to improve your risk posture and regulatory position.
Download the Latest Regulatory Cyber Documents
Read Our Insights Regarding Regulatory Readiness